Unified Customer 360-degree View
Realcore helps connect omnichannel customer data to create customer journey maps and draw 360-degree customer portraits.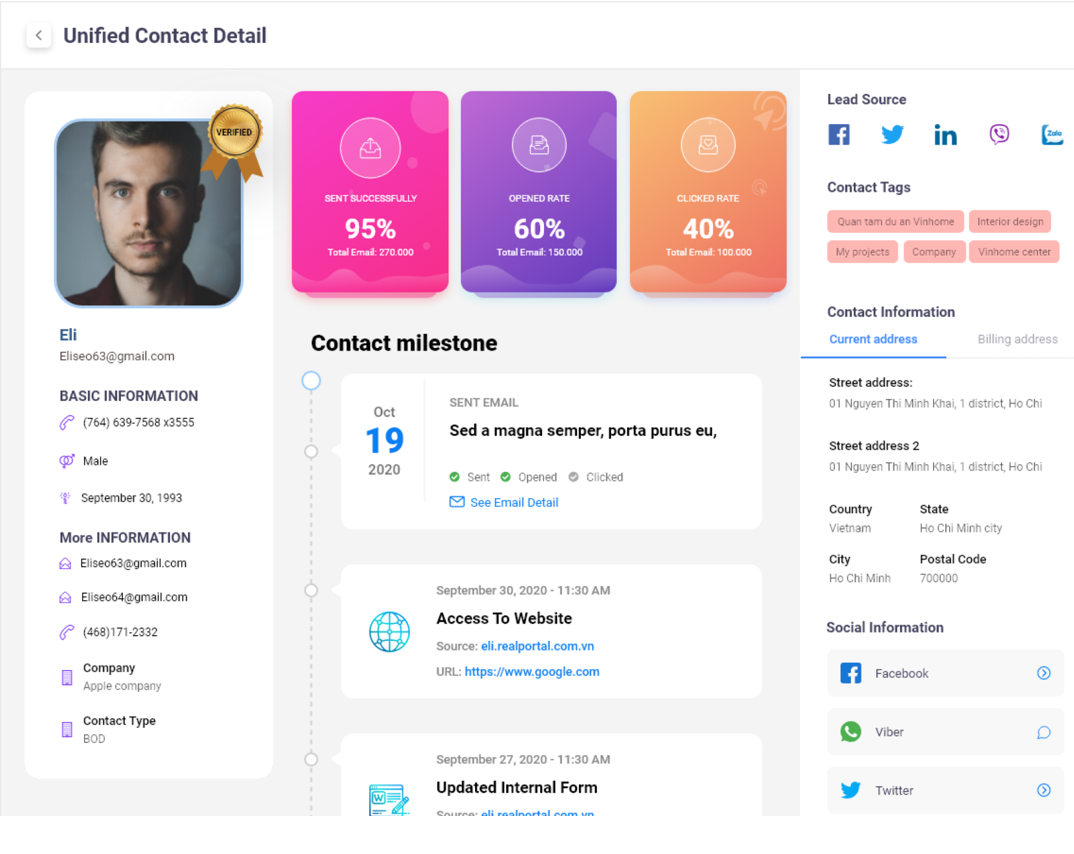 Unify customer data from all possible sources
Realcore allows you to create a Single Customer View from your CRM, ERP and any data sources that you use. Collect, unify and analyze all information about your customers in one place – and make smarter decisions from the most accurate data available.
Deliver Personalized Customer Experiences
With our Unified Customer 360-degree View, you can tell a complete story about the past, present, and expected future behavior of every single customer